Rig Spotlight: Ron Lee Christianson's Tribute to Princess Leia
GeForce Garage
,
Rig Spotlights
,
Videos
To celebrate the recent 40th anniversary of the theatrical release of Star Wars: A New Hope, Ron Lee Christianson of Blue Horse Studios created this amazing build.
Watch the video below as our host Dwight gives you a little tour of this stellar tribute to Princess Leia, built inside a white MasterBox 5 by CoolerMaster.
---
Tribute to Princess Leia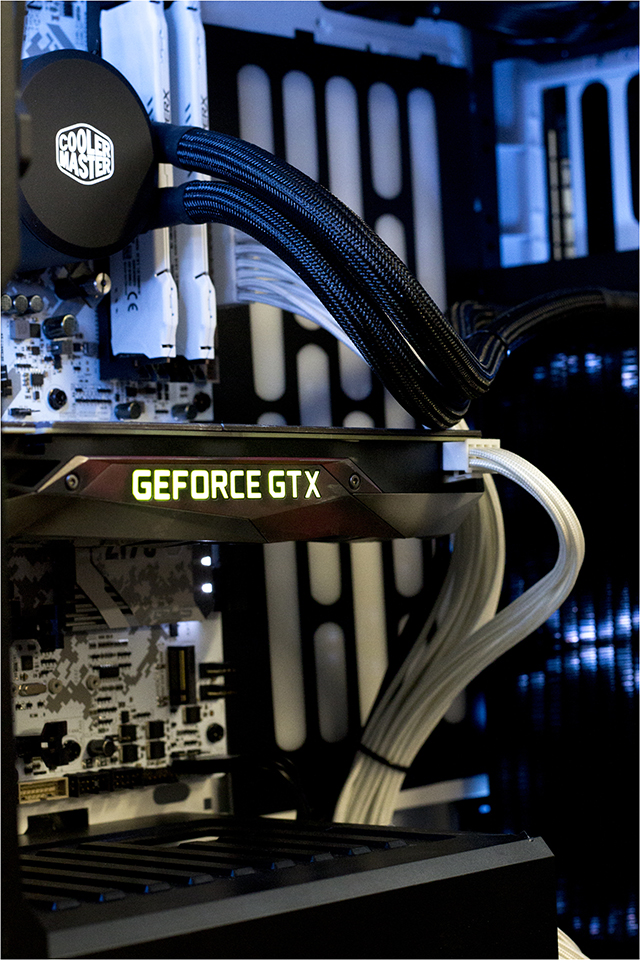 To complement the mostly white components, Ron used these custom cables - white sleeving with white connectors - from Primochill and added a motherboard skirt that looks like the paneling from the Death Star Detention Center.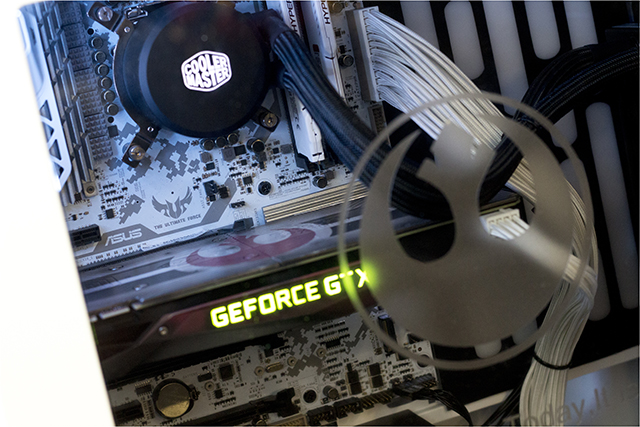 To continue with the theme, the Rebel Alliance insignia can be seen multiple times throughout the rig. Here, acid-etched into the window panel...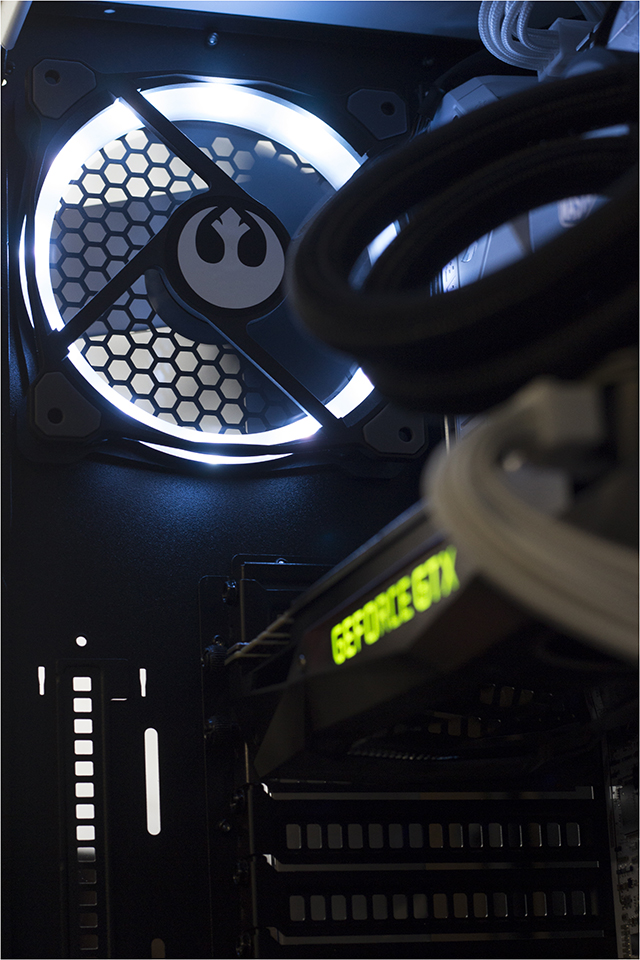 And on one of the fans as a vinyl decal.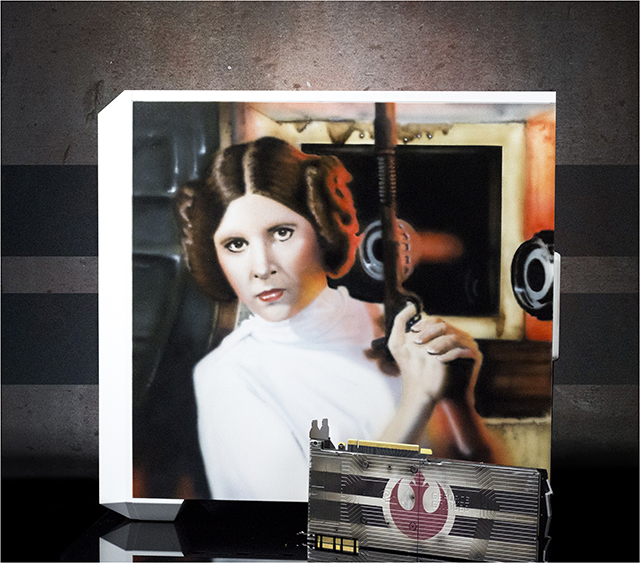 Ron's airbrushing skills are on full display in this build, from the full coverage back panel homage...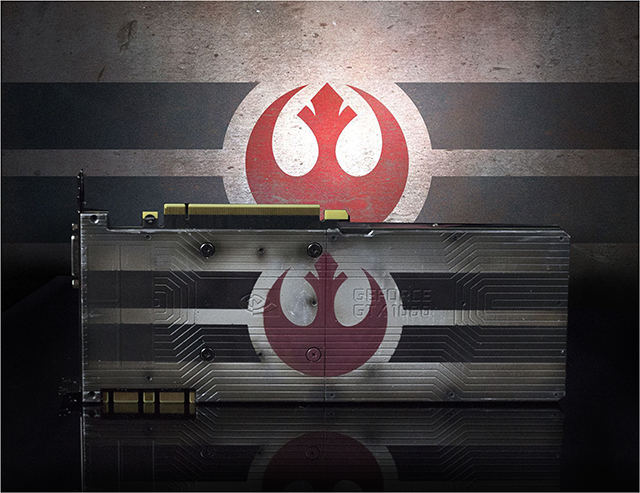 to one of Ron's specialties - the matching airbrushed GPU.

Bonus: Here's a better look at another one of Ron's custom GPUs inspired by the ShoreTroopers from Rogue One: A Star Wars Story.
---
If you know of a rig that we should feature on GeForce Garage, let us know in the comments below.