Play Overwatch For Free This Weekend
Featured Stories
Overwatch, Blizzard's massively successful multiplayer first-person shooter, is celebrating its first anniversary. As part of the celebration, all gamers can play Overwatch for free until the end of Monday May 29th by simply following the instructions here.
If you like what you see and keep on playing, but decide you want to play with a faster, smoother framerate at higher resolutions and detail levels, we've extensively tested Overwatch to determine the GeForce GTX GPUs that will serve you best on the battlefield.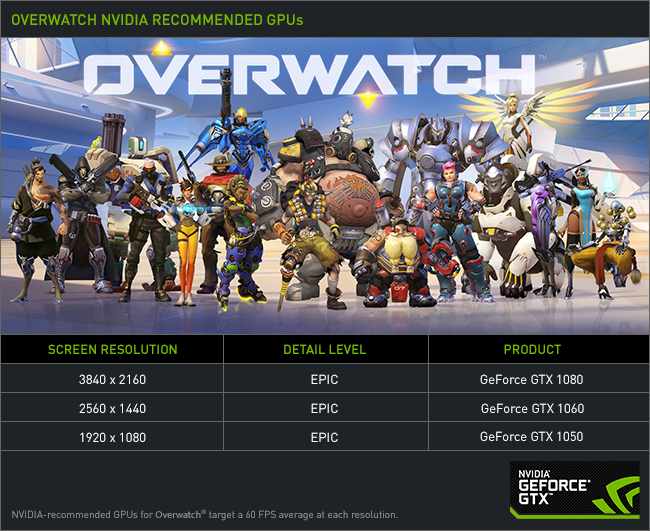 Based on our in-depth testing, as summarized above, the $109 MSRP GeForce GTX 1050 is the GPU of choice for 1920x1080 gameplay in the Anniversary edition of Overwatch, running at a solid 60 FPS at the game's highest settings. At 2560x1440, stepping up to the GeForce GTX 1060 is recommended, and at 3840x2160 (4K), you'll want the power of the GeForce GTX 1080 to pump out all those pixels at a consistent 60 FPS.
For further details check out our Overwatch Recommended GPU article.