Destiny 2: 1st Gameplay Video and Exclusive 4K PC Screenshots Revealed - Test

In March we revealed Destiny 2 is coming to PC. Today, Bungie and Activision have unveiled the very first gameplay from the eagerly-anticipated action game, and has shared with us 2 exclusive 4K PC screenshots captured on GeForce GTX. These shots are captured at 3840x2160, exemplifying the level of fidelity you'll receive when diving into the game on a high-end GeForce GTX PC later this year.
Get Game Ready for Destiny 2 with a GeForce GTX 10-series GPU, system, or laptop to play the game the way it was meant to be played on PC. To experience Destiny 2 in glorious 4K, arm yourself with the ultimate performance of the GeForce GTX 1080 Ti and take down the Ghaul's Red Legion in style.
Destiny 2 is an action shooter that takes you on an epic journey across the solar system. In the cinematic campaign, you'll enter a world filled with compelling characters and fight to take back our home. Battle alongside friends with multiple cooperative modes or challenge others in intense multiplayer matches.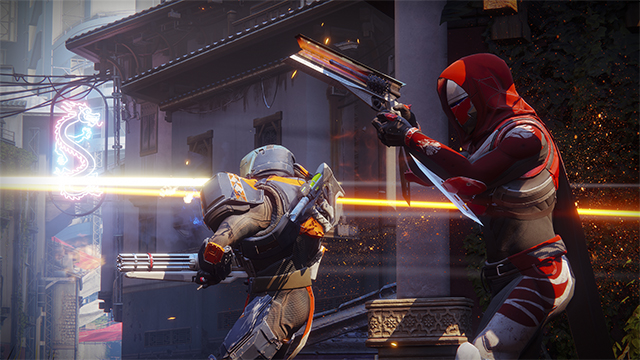 You are one of humanity's last remaining Guardians. Your home and your power has been taken from you by a brutal invader – Ghaul. With humanity on the brink, it's up to you to fight back and reclaim our world.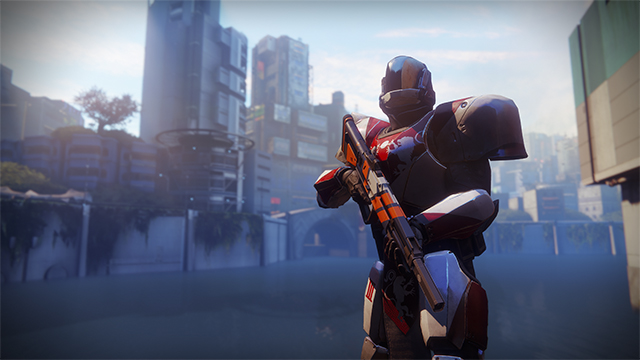 In Destiny 2, Guardians are composed of three distinct classes:
Titan – Armored Engine of War

Pillars of strength which no force can move, Titans protect their allies and drive the frontline until their enemies are no more.

Warlock – Wielder of Arcane Power

Warrior-scholars of the Light, Warlocks hold an arsenal of deadly secrets. On the battlefield, those secrets can shatter reality itself.

Hunter – Master of the Frontier

Quick on the trigger and deadly with a blade, Hunters stalk the battlefields. They are cunning and ruthless, taking big risks for bigger rewards.
Update: At the hands-on unveiling of Destiny 2, GeForce GTX 1080 Ti PCs attached to G-SYNC monitors let attendees experience the game in super smooth, tear-free 4K, at a consistent 60 frames per second. For more info on the mouse and keyboard-controlled edition of the greatly-anticipated game, we sent Britanni Johnson, our roving reporter, to check it out:
If you like what you see and wish to enter the battle early, pre-order customers will be invited to participate in a closed beta – for details head to the official Destiny 2 website. And for more on Destiny 2's PC release stay tuned to GeForce.com in the months to come.